In Chinese culture, drinking tea is more than sipping a warm beverage, it's a way to reconnect, appreciate and immerse one's self in nature. As a culture that sought harmony with nature rather than conquest over nature, "traditional Chinese medicine" was discovered. Traditional Chinese medicine does more than just provide relief for symptoms that ail us, it is actually a lifestyle and a philosophy. In this series of posts, we want to draw attention back to the very simple things that nature presents to us, the things that are almost impossible to notice while the modern life is constantly distracting us and pulling us away. It's about relearning how to listen to nature, and our body. Through this we can find real health.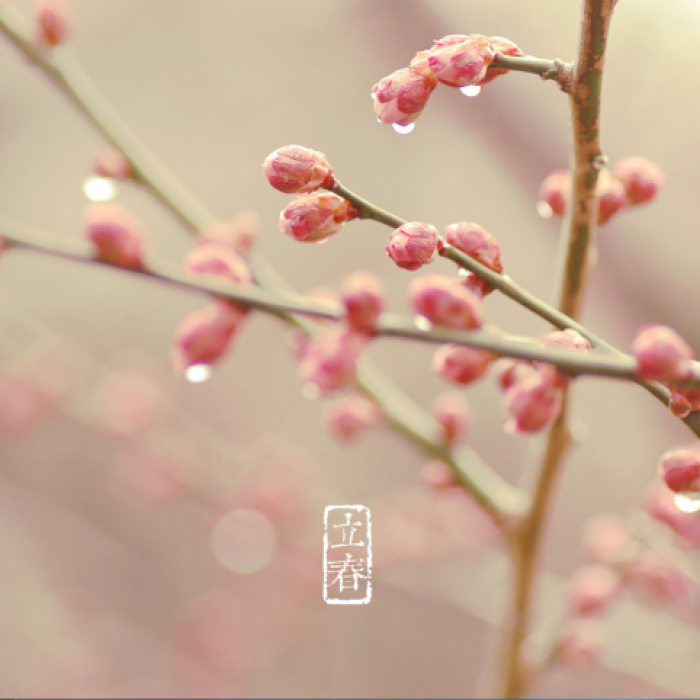 Today is Lichun day, the beginning of spring according to the Chinese calendar which is a lunisolar calendar that arranges the year, month, and day number upon the astronomical date (Wikipedia). Even though the spring festival is considered the beginning of a traditional year, babies that are born after today will be called babies of 'the year of the ram'. Lichun is the beginning of a new cycle. Nature and likewise our bodies, are getting ready for the upcoming cycle.
Spring rolls, a popular appetizer in western culture, are a traditional Chinese snack on Lichun day. In fact it is because of Lichun that they are called spring rolls! Chinese spring rolls are usually made with different kinds of sprouts, eggs, and some herbs. Why? Think about these foods and you will find something in common: sprouts, the beginning of plants; eggs, the beginning of chickens; and herbs, the source of powerful aromas that drift upward and are carried far. These things are all connected to spring because of their growing power and upward force. Spring is the season of new life and growing, so spring rolls are packed full of things with that same life force. In traditional Chinese medicine, it's believed that by eating these foods, people can "borrow" the growing force and help themselves adapt and prepare for spring.
Lichun is also the beginning of a new "tea year". While it is still too early for most green tea, February is time when the green tea begins to bud in Yunnan. Although this province is renowned for its Pu'er, it is largely unknown that Yunnan actually produces high quality green teas as well! Benefitting from its advantage in location, Yunnan produces tea almost all year round. In February, the new tea buds come out. Some of them are made into green tea, allowing people to enjoy the first taste of spring and the new year. Less famous than Xi Hu Long Jing or Bi Luo Chun, Yunnan green teas still bring exceptional aroma and taste, usually at a much more reasonable price. They are definitely a great choice for those who love green tea and are willing to explore different flavours.
We are having a romantic snow day in Ottawa. Despite that Lichun day is today, the wintery scene and cold temperatures are undeniable. Black tea is still a number one choice for this weather, considering its warm character. Despite the cold weather, we still need to prime our bodies for spring. The drink below is a great Lichun drink to help the body prepare for the upcoming change in season.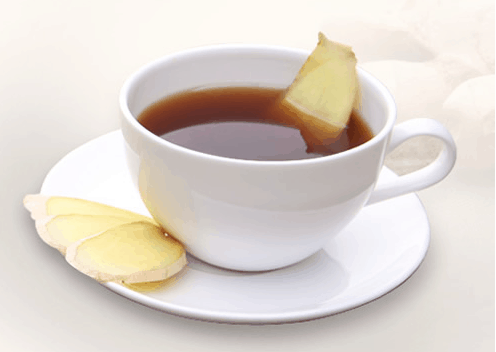 Lichun Drink: Ginger & Brown Sugar Herbal Tea
Ingredients:
Some water
A couple of slices of ginger – it doesn't have to be very spicy. We don't peel ours, but that's up to you.
Some brown sugar –  the more raw, the better
Directions:
Bring all the ingredients to a boil. Once boiled, remove from heat and let them cool until drinkable.
When to enjoy:
This is a great morning drink, but avoid it in the evening. If your sleep is easily affected by sugar, having it before bed may cause difficulty with sleeping. It's also a great drink if you have a cold.
Benefits:
As well as encouraging the yang in the body and increasing circulation, it also helps fight against the cold weather.
Caution:
Don't have it when you have symptoms like bleeding gums, sore throat, itchy eyes, or difficulty sleeping.