20 years in the tea business in China
WE KNOW CHINESE TEA BETTER
With our extensive expertise in Chinese tea,
we've cultivated a prodigious network of
Chinese tea producers and farmers.
As insiders at the very core of the Chinese tea community,
we are connected to
the top experts in the field and in academia,
sharing with you quality tea and knowledge
with absolute confidence.
Our Goal
A thousand years of tea history is embodied in the leaf, the vessel,
and the philosophy behind every sip of tea.
The terroir, the cultivar, and the process all have a profound impact on the quality.
We provide tea lovers with a chance to smell, taste, feel,
and enjoy real high-quality Chinese tea.
Let us be your bridge to truely understand and experience Chinese tea.
Simply speaking,
we want to introduce real fine Chinese tea and its culture properly.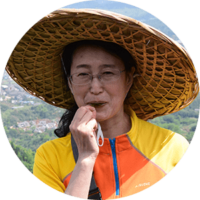 Jianli has over 25 years of experience in the tea business and has visited many of the tea farms and regions in China. She is also a published author of 7 books, having penned five books on Chinese tea. As a devoted teacher of tea art and culture and a prolific planner and organizer of various tea events and international tea communication activities, Jianli is dedicated to introducing Chinese tea culture to people and has been a guest speaker at The China Agriculture University.
Jianli has the following highly recognized Chinese Tea Titles:
Chinese National Tea Art Specialist (第一批国家高级茶艺师)

Chinese National Tea Tasting/Appraising Specialist (第一批国家高级评茶师)

Director of International Tea Development Research Foundation

Member of the China International Tea Culture Institute

Member of the China Tea Marketing Association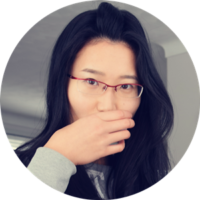 Chinese tea taster Zhen Lu is from a tea family with more than 20 years' experience in high-end Chinese tea and has over 10 years' experience in the field herself. Working with producers, farmers and the most prominent tea masters in China has given her a deep knowledge of how terroir, varietals, plantations, processing steps, brewing, and more, effects the flavour of the tea.
Moving to North America to pursue her studies, Zhen quickly noticed a high degree of confusion around Chinese tea which led her to become a tea educator and merchant, dedicated to introducing the west to a level of fine Chinese tea never before seen outside China.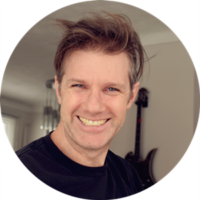 Having a background in science and engineering, Phil brings his unique "scientific" perspective to ZhenTea, focusing on the mechanism and chemistry in tea and its processing. As a relative newcomer to Chinese tea who is guided by a Chinese taster, Phil experiences the different approach to tea and has gradually come to understand the nuance in teas that is so cherished in China. This tea nerd is dedicated to providing a bridge between science and intuition, and western and eastern culture.