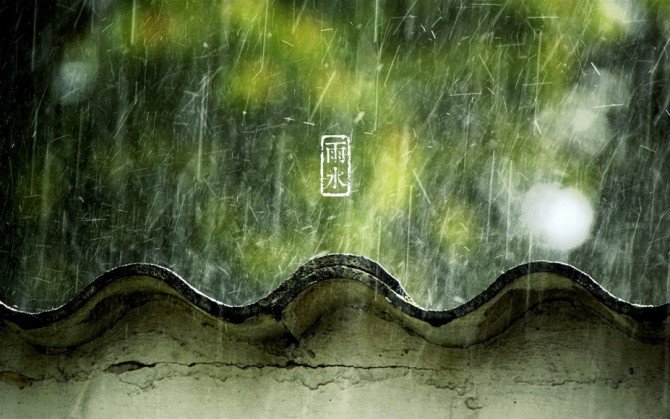 Happy Chinese New Year! It is really exciting when New Year land on one of the solar terms and this year, Yu Shui did just that. Yu Shui literally translates as 'the rains', which is indicative of the characteristic climate of this period, at least in some places. The temperature begins to rise, the snow starts to melt, and rainfall starts to increase.  In old times, people used the weather on Yu Shui day to forecast the weather for the coming months. There are many different sayings regarding Yu Shui weather predictions, but they all fall into two main categories: the first suggests that if it's an overcast or rainy day on Yu Shui such weather will be dominant for quite a while; the other kind intimates that if it's cold on Yu Shui day, it will be warm on Jing Zhe day, and vice versa. These are somewhat similar to the western spring weather traditions of March coming in like a lion and going out like a lamb, or vice-versa and Groundhog Day.
Feeling the nuance of the nature, our body starts to reinvigorate. In western medicine, it's known as the metabolism waking up from winter, while in traditional Chinese medicine it is the property of the liver that brings the human body back into spring mode. However, the yang of the liver also can be harsh on spleen and stomach (the digest system). This may be felt as light symptoms such as headache, nausea, inflamed gums, and itchy eyes, etc. An even disposition is vital during this period. Avoid anger and be forgiving. This is also a good time to start increasing the amount of exercise you do. As for diet, cold weather encourages people to have fat and sweet foods, but now it's time to take it easy on those indulgences. Instead, have something light and easy to digest, especially green veggies.
Unfortunately, meteorological spring is still several steps away, so don't get too excited if we experience a few warm sunny days, a cold wave can easily push the weather back to winter temperatures. It is still wise to dress a little bit more and stay warm.