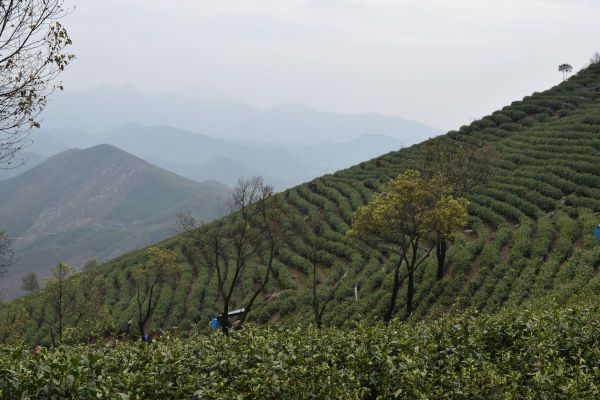 Constant Innovation in Chinese Tea
Xiamu Shan is located in the Changxing/Anji area. Strictly speaking, it's an area for Zi Sun tea, however, the trend of Anji Bai Cha in the nation pushes the local tea farmer to increase the growing of the bai cha cultivar.
The producer we visited showed us a few new teas they have for this year besides their traditional green tea: yellow tea and purple tea. They are both made with green tea process so technically they are green tea, but the tea leaves are either yellow or purple due to their special cultivars. These two cultivars are provided from local tea institutes. While the institutes have been planting these cultivars for years, it's still quite new as products for the mass market. The producer had run a small batch of black tea as well, which is not typical of the region. This is a testament to how experimental and alive Chinese tea making is.
It Takes More Than Just Tea To Make Great Tea
Soil, climate and surroundings all play a major part in making great tea. Of course once it's grown, plucking to the standard and experienced processing are critical. And the last step is in your hands, the brewing. When the whole process is done with excellence, an experience like no other is enjoyed.