Introducing Bai Hao Yin Zhen
Bai Hao Yin Zhen, also known as Silver Needle, is a very popular white tea. The name itself describes the look of the tea, needle-shaped tea buds covered in silver-white fuzz. Indeed, Bai Hao Yin Zhen is a tea that entirely made of tea buds. When brewed, the silver fuzz, also known as trichomes, give the liquor look a cloudy appearance. This cloudiness is essential for a quality this tea as the silver trichome fuzz gives white tea many of its health benefits and much of its delicious flavour.
The Process of Making Bai Hao Yin Zhen
As a white tea, Silver Needle is simply pucked and dried, the simplest process among the 6 tea types. Though it is simple in the number of steps, don't be fooled. White tea actually requires a huge degree of delicacy to ensure that the tea is not damaged. Without the proper care, the essential white fuzz will fall off the buds and a Bai Hao Yin Zhen is not itself if there's no Bai Hao (silver fuzz)! The tea is also easily bruised if not handled correctly, causing it to turns brown and making the liquor more orange in colour. This is another sign of mishandling during processing. Lack of fuzz and dark liquor colour are both signs of a low-grade Silver Needle.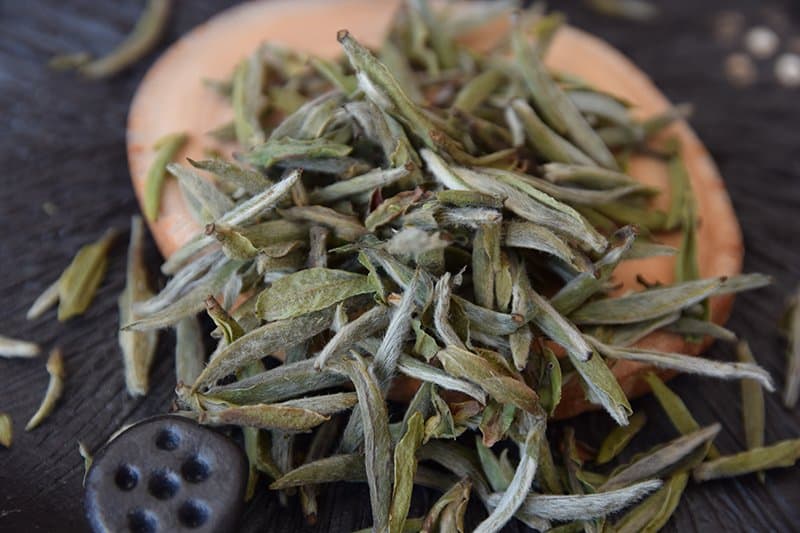 Taimu Mountain - the true terroir for white tea
Fuding area in Fujian province is the famous origin for Chinese white tea. It's the birthplace of the cultivar called Da Bai Cha that is used to make white tea. The mother tree of this cultivar is on Taimu Mountain, where the best Fuding white tea is from. The simpler the tea process is, the more critical the cultivar and terroir becomes, as there is less chance for processing to intervene in a drastic way to alter or hide deficiencies with either. This phenomema is seen with puerh (pu'er) as well as white tea. Taimu Mountain is the most desired terroir for white tea. The unique granite geographic features and the lovely climate all year round make this place ideal for growing top-notch tea. White tea from Taimu Mountain has a fuller, thicker mouthfeel without bitterness and astringency. A truly great tea that embraces boiling water.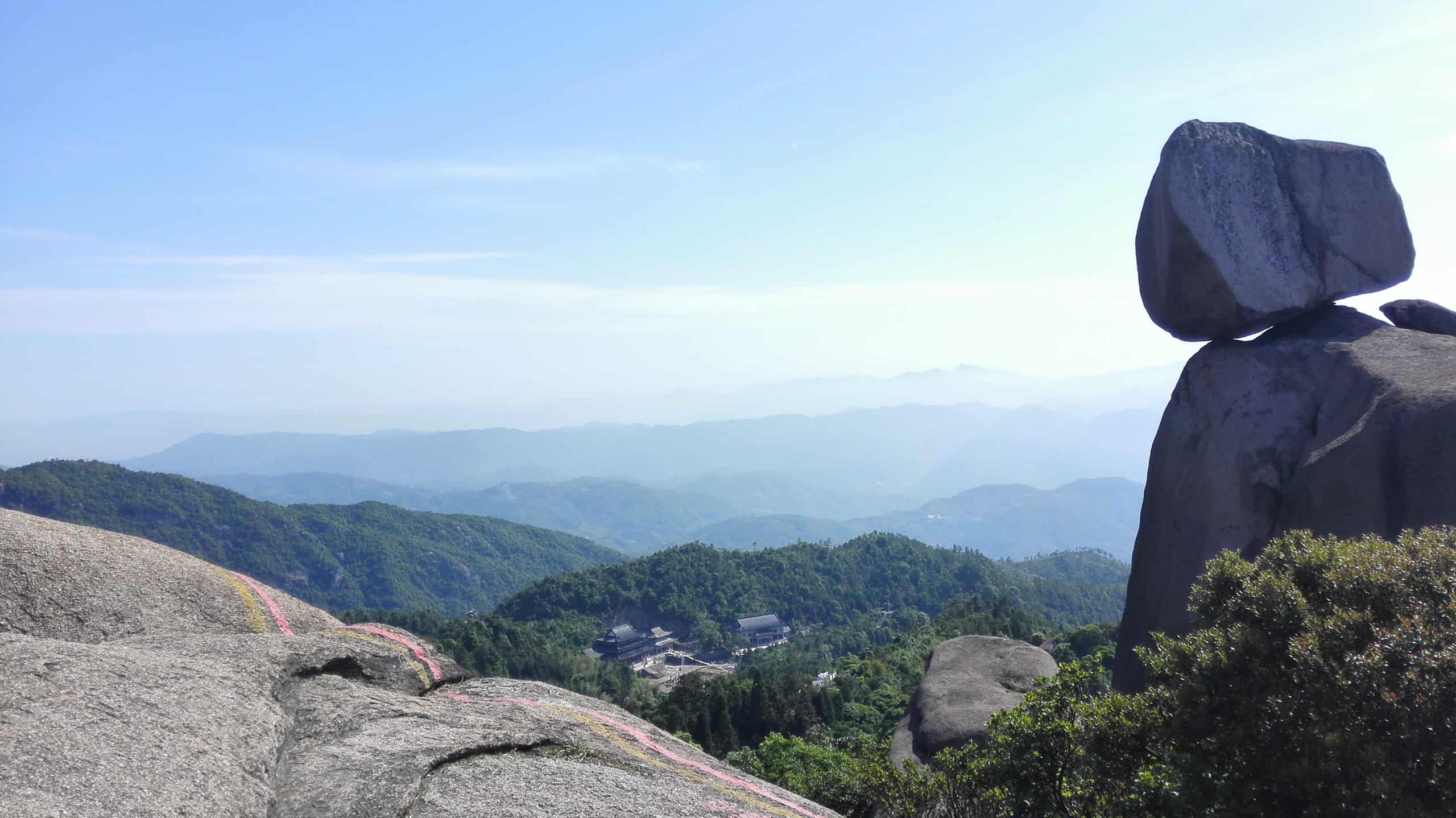 How to Brew Bai Hao Yin Zhen (Silver Needle Tea)
Because Silver Needle tea is made entirely with buds and features a very light, almost clear liquor colour, it is often misconstrued as being 'highly delicate' and requiring suitably low water temperatures. Nothing could be further from the truth! Silver needle brewing is actually very easy and with a good quality tea, actually hard to 'make a mistake'. Like all Chinese tea of great quality, Bai Hao Yin Zhen can not only withstand the rigours of boiling water, it actually requires boiling water to bring out the best flavour, however, feel free to lower water temperature if you find boiling water makes your tea too bitter or astringent.
In the video below we demonstrate 2 ways of brewing Bai Hao Yin Zhen Silver Needle, using gaiwan and teapot/travel mug. I hope you find it helpful for brewing your perfect cup of silver needle at home. And as always, adjust to your preference as necessary.
Keep steeping!
How to Brew Bai Hao Yin Zhen (Silver Needle) ?